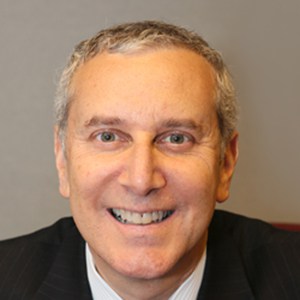 About Robert L. Schneps, Esq.
Let Your Friends Know About Robert L. Schneps, Esq.
About Robert L. Schneps, Esq.
Serving Clients Throughout Long Island and New York City
As the senior partner at Kurre Schneps LLP, the focus of Robert's practice is estate planning, estate and trust administration, as well as addressing and resolving the various associated tax issues and business matters which are often involved. In addition to his technical knowledge, Robert's uniquely engaging personality, down-to-earth communication style and easy rapport with clients developed over 35 years while providing practical advice regarding sensitive personal and business affairs, make him a very effective and trusted legal advisor.
After graduating Magna Cum Laude with an accounting degree from Hofstra University in 1979, Robert attended Hofstra University School of Law where he was a published member of its prestigious Law Review. Following his graduation from Hofstra Law School in 1982, Robert worked as an attorney for the Office of Chief Counsel, Internal Revenue Service, where he handled complex tax matters and tax controversies before the United States Tax Court. It was at that time he began attending New York University School of Law's acclaimed LLM-Tax Program and graduated in 1988 with a Master of Laws (in Taxation) degree.
Having focused his legal education and early practice in the area of estate and tax matters, Robert entered private practice in 1986 where he naturally focused his practice on estate and trust planning and administration as well as related business planning.
Robert's vast experience ranges from preparing the full gambit of estate planning documents for both single, married and partnered individuals, to preparing complex trusts and business agreements designed for effective estate tax, business succession and asset protection planning.  
In addition, Robert's experience in estate and trust administration includes all proceedings involved in Surrogate's Court practice and administration, including probate and accountings, as well as Federal and New York State estate tax filings and all day-to-day aspects of administration through final distribution.
Through his many years of experience, Robert has followed three guidelines to bring his personal and professional touch to clients in the areas of his expertise:
Client education is paramount. Robert takes the time to make sure his clients have a solid understanding of why the recommendations are being made in their estate plan or administration matter.
Robert also takes the time to gain a complete understanding of the client's personal, family and business dynamics so that all aspects of the client's needs are addressed.
Robert makes it a point to collaborate, and come to consensus with, the client's other relevant professional advisors (accountants, financial planners, insurance professionals) in developing a complete strategy to accomplish the client's goals. He understands that his clients feel more comfortable and confident with an approach when they know all of their professionals are on the same page.
Areas of Practice:
Asset Protection Planning
Business Succession Planning
Estate Administration
Estate Planning
Taxation of Estates and Trusts
Surrogate's Court Litigation
Education:
New York University School of Law (LL.M in Taxation), 1988
Hofstra University, (J.D.), 1982
Hofstra University (B.B.A.), 1979
Admissions:
New York State Bar, 1983
United States Tax Court, 1983
United States District Court, Eastern District of New York,  2003
Awards and Recognitions:
Member, Beta Alpha Psi
Member, Beta Gamma Sigma
Member, Hofstra University Law Review, 1981-82
Professional Activities:
Nassau County Bar Association
New York State Bar Association