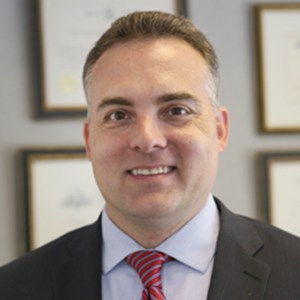 About Robert J. Kurre, Esq.
Let Your Friends Know About Robert J. Kurre, Esq.
About Robert J. Kurre, Esq.
Serving Clients Throughout Long Island and New York City
Robert J. Kurre, Esq. is the managing partner of Kurre Schneps LLP.  A lifelong resident of Long Island, New York, Robert J. Kurre was admitted to the New York State bar, as well as the Eastern and Southern Districts of New York, in 1991. The defining moment in his professional life came when he accompanied a close friend whose grandfather was in poor health to an elder care attorney for a consultation. During this visit, Robert, who had worked as a litigator and "in-house" attorney for a major insurance firm,  saw how law could best be used to make a positive impact on people's lives, help protect someone's loved one, and provide a better quality of life for them when they were most vulnerable.  Soon thereafter, Robert transitioned into elder law and estate planning.
Following significant employment experience with a New York City law firm recognized as one of the leading elder law and estate planning firms in the United States, Robert opened his own law office in 2001, devoting his practice to elder law, estate planning, estate administration, estate and trust litigation, guardianships, planning for elderly and disabled clients, and special needs planning.
Robert's practice is operated on a relationship-based business model rather than the traditional transactional-based model. He focuses on building long-term relationships with his clients, helping them with their lifetime legal needs and creating life and estate plans with clients of all ages which reflect their values and wishes so that they can still control their lives, protect the interests of their family, and ultimately control their legacies.
Robert graduated in 1988 magna cum laude from St. John's University and in 1991 with honors from Hofstra University School of Law. He is one of approximately 500 attorneys in the United States who have met the stringent requirements of being certified as an Elder Law Attorney by the National Elder Law Foundation.* Mr. Kurre has been included in The Best Lawyers in America since 2015.  Inclusion in Best Lawyers is based on an exhaustive and rigorous peer-review survey comprising more than 5.5 million confidential evaluations by top attorneys.  Mr. Kurre has also received an AV Peer Review Rating (highest rating in legal ability and ethical standards) from Martindale-Hubbell, the preeminent attorney rating organization.  Mr. Kurre is a member of the Council of Advanced Practitioners (CAP) of the National Academy of Elder Law Attorneys (NAELA). The Council of Advanced Practitioners is an invitation-only council for advanced practitioners.  Members of the Council are recognized as innovators of the profession; instrumental in leading the future of Elder Law; a major source of speakers, writers, and leaders of NAELA programs and NAELA's role models, providing a vision for NAELA and mentoring for NAELA members.  Membership in CAP is available to preeminent Elder Law Attorneys.  He is a member of the Executive Committee of the New York State Bar Association's Elder Law and Special Needs Section and serves as Chair of its Estate, Trusts and Tax Committee. He is also a former chairman of the Elder Law Committee of the Nassau County Bar Association.  He is a member of the National Academy of Elder Law Attorneys, the New York State Bar Association's Trusts and Estates Law Section and the Surrogate's Court, Estates & Trusts Committee of the Nassau County Bar Association.
In 2006, Robert received an award from the Elder Law Section and Special Needs Section of the New York State Bar Association for his work as the Vice Chairman of the Long Term Care Reform Committee, whose January 2005 report served as the framework for innovative solutions to long term health care issues in New York.
In 2020, Robert was named for the thirteenth time as a Super Lawyer, which is an exclusive listing of peer-nominated attorneys recognized for excellence in their respective areas of practice.  Five (5%) percent of all attorneys receive this honor.  He has taught continuing education classes to other attorneys for the National Business Institute, New York County Lawyers' Association, Nassau County Bar Association and New York State Bar Association. He has had multiple articles published in the New York State Bar Association's Elder Law Attorney, has been quoted in Newsday's "Ask The Expert" and "Gray Matters" columns, and has lectured to a multitude of community and professional groups regarding topics related to his areas of practice.
When he is not busy with his practice, Robert enjoys karate (he is a first degree black belt in Chinese Kenpo), baseball, traveling, and spending time with his wife, a social worker, and his two daughters. They currently support the Long Island Council on Alcohol and Drug Dependence, the National MS Society, the American Diabetes Association, the Epilepsy Foundation of Long Island, and multiple cancer charities.
* As accredited by the American Bar Association. The National Elder Law Foundation is not affiliated with any governmental authority. Certification is not a requirement for the practice of law in the State of New York and does not necessarily indicate greater competence than other attorneys experienced in this field of law.
Areas of Practice:
Elder Law
Estate Planning and Administration
Estate and Trust Litigation
Guardianships
Planning for Elderly and Disabled Clients
Special Needs Planning
Education:
Hofstra University School of Law (J.D.) 1991
St. John's University (B.S.) 1988

Chaminade High School 1984
Admissions:
New York State Bar, 1991
United States District Court, Eastern District of New York, 1991
United States District Court, Southern District of New York, 1991
Certification:
Certified Elder Law Attorney, National Elder Law Foundation (accredited by the American Bar Association)