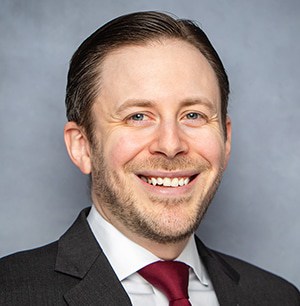 About Marcus O'Toole-Gelo, Esq.
Let Your Friends Know About Marcus O'Toole-Gelo, Esq.
About Marcus O'Toole-Gelo, Esq.
Serving Clients Throughout Long Island and New York City
Marcus O'Toole-Gelo, Esq. is senior counsel at Kurre Schneps LLP. He is an experienced attorney who assists families and seniors with a wide range of elder law and trusts and estates matters.
Marcus is a member of the New York State Bar Association and the NYSBA's Elder Law & Special Needs and Trusts & Estates Sections. He is also a member of the Estate Planning Council of Nassau County and the Nassau County Bar Association, including its Surrogate's Court, Estate & Trusts and Tax Law Sections. Finally, he is a member of the Long Island Professional Resource Association and the Long Island Network Exchange, where he serves on the board of directors. 
In 2021, Marcus was a recipient of the Long Island Business News' Leadership in Law award, which recognizes those individuals whose leadership, both in the legal profession and in the community, has had a positive impact on Long Island. 
Marcus has authored numerous legal and scholarly articles including those published in the New York Law Journal and the Nassau Lawyer. He has made media appearances with Fios1 News, Fox5 New York, and North Shore TV, educating the public on estate planning essentials, elder law, and protecting seniors from financial abuse.
Areas of Practice:
Elder Law
Estate Planning and Administration
Estate and Gift Tax Planning
Estate and Trust Litigation
Planning for Elderly and Disabled Clients
Special Needs Planning
Education:
St. John's University School of Law (J.D.) 2009
University of California San Diego (B.A.) 2006
Admissions: